Japan and Australia "Catharsis" World Tour 2018 Announced!
Posted: Feb 20, 09:17, by Crumbs
We are stoked to be going back to Australia and Japan!!
MACHINE HEAD TO RESUME U.S. TOUR TOMORROW
Posted: Feb 19, 21:42, by Crumbs
Following a severe lung infection that shut Robb's throat down mid-show in Pittsburgh and resulted in Cleveland and Detroit being cancelled...
Video: Two Different Versions of New MACHINE HEAD Song "BASTARDS"
Posted: Jan 12, 08:37, by Crumbs
Machine Head frontman Robb Flynn has always been one to speak his mind, and he minces no words on how he sees the current sociopolitical state of America...
Even a 10 out of 10 is not a high enough rating for this one [Unto the Locust]. Album of the year, without a doubt.
/MetalAssault.com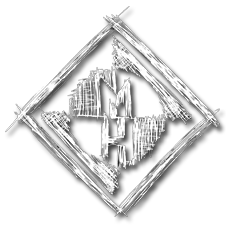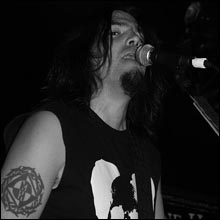 Robb Flynn at "The Grove" in Anaheim, CA during "The Crusade Tour", February 2007
Photo by: DirtJunior.com

| | |
| --- | --- |
| Shows in database: | 1781 |
| Songs in database: | 175 |
| Articles in database: | 888 |
| Forum Posts: | 42684 |
| Registered Users: | 1374 |
Catharsis World Tour 2018
| | |
| --- | --- |
| Feb 27, 2018 - Denver, CO, US | |
Catharsis World Tour 2018
| | |
| --- | --- |
| Mar 1, 2018 - Las Vegas, NV, US | |
Catharsis World Tour 2018
| | |
| --- | --- |
| Mar 2, 2018 - Los Angeles, CA, US | |
Catharsis World Tour 2018
| | |
| --- | --- |
| Mar 3, 2018 - Oakland, CA, US | |
Catharsis World Tour 2018
| | |
| --- | --- |
| Yesterday - Saint Louis, MO, US | |
Catharsis World Tour 2018
| | |
| --- | --- |
| Feb 23, 2018 - Chicago, IL, US | |
Catharsis World Tour 2018
| | |
| --- | --- |
| Feb 15, 2018 - Pittsburgh, PA, US | |
Catharsis World Tour 2018
| | |
| --- | --- |
| Feb 14, 2018 - Buffalo, NY, US | |
Catharsis World Tour 2018
| | |
| --- | --- |
| Feb 22, 2018 - Minneapolis, MN, US | |
Catharsis World Tour 2018
| | |
| --- | --- |
| Feb 20, 2018 - Des Moines, IA, US | |
Catharsis World Tour 2018
| | |
| --- | --- |
| Feb 21, 2018 - Madison, WI, US | |
Catharsis World Tour 2018
| | |
| --- | --- |
| Feb 17, 2018 - Detroit, MI, US | |