ROBB'S 50TH BIRTHDAY BASH! July 22nd
Posted: May 11, 10:28, by Crumbs
Yes ladies and gentlemen, this July our fearless leader Robb Flynn will officially be a Quinquagenarian!!?? He only turns half-a-century this year, don't miss this...
Metal Hammer's Greates Debut Album of the past 30 Years
Posted: Aug 24, 2016, by Crumbs
To mark Metal Hammer magazine's 30th birthday next month, we're looking back at the past three decades of rock and metal to celebrate the best music on planet Earth...
"Is There Anybody Out There?" Cracks Top 40 Of U.S. Active Rock Chart
Posted: Aug 19, 2016, by Crumbs
MACHINE HEAD's latest track, "Is There Anybody Out There?", cracked the Top 40 on the Active Rock chart in the United States. It marks the first time any Nuclear Blast...
It's not like our fans went there and drew fuckin' dicks all over Mickey Mouse's forehead or anything, you know?
/Dave McClain comment on the Disney Concert 'Ban', 2007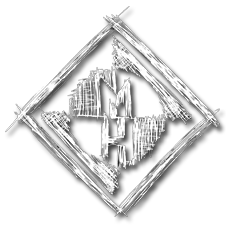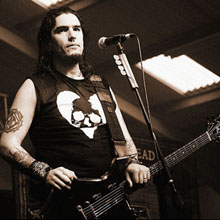 Robb Flynn at Balmoral Hall in Belfast, Ireland 2007.
Photo by: Henning Gulli

| | |
| --- | --- |
| Shows in database: | 1703 |
| Songs in database: | 160 |
| Articles in database: | 879 |
| Forum Posts: | 39942 |
| Registered Users: | 938 |
An Evening With Machine Head
| | |
| --- | --- |
| Mar 19, 2016 - Clermont Ferrand, France | |
An Evening With Machine Head
| | |
| --- | --- |
| Mar 18, 2016 - Reims, France | |
An Evening With Machine Head
| | |
| --- | --- |
| Mar 16, 2016 - Paris, France | |
An Evening With Machine Head
| | |
| --- | --- |
| Mar 15, 2016 - Luxembourg City, Luxembourg | |
An Evening With Machine Head
| | |
| --- | --- |
| Mar 19, 2016 - Clermont Ferrand, France | |
An Evening With Machine Head
| | |
| --- | --- |
| Mar 18, 2016 - Reims, France | |
An Evening With Machine Head
| | |
| --- | --- |
| Mar 16, 2016 - Paris, France | |
An Evening With Machine Head
| | |
| --- | --- |
| Mar 15, 2016 - Luxembourg City, Luxembourg | |