The General Journals: December Update
Posted: Dec 6, 07:12, by Crumbs
I've been focused on writing lyrics and because of this The General Journals have taken a back seat, but I'm almost done with parts 7 and 8....
The Best Metal Albums of 2013, As Chosen by Machine Head's Robb Flynn
Posted: Dec 4, 12:07, by Crumbs
Every year, MetalSucks invites musicians from across the metalsphere to tell us what they thought were the best albums of the year, we now present...
Machine Head - The Ultraviolent Hometown Hoe-Down Kerrang August 1995
Posted: Dec 3, 18:27, by FotherMucker99
Gangs! Drugs! Guns! You name'em! You'll find'em all in Oakland, California, Machine Head's...
DITLO.com - A Day In The Life Of Machine Head
Posted: Dec 1, 12:03, by Crumbs
DITLO.com has uploaded a bunch of awesome pictures of Machine Head that was shot over the summer on the Mayhem Festival treck...
We're not extreme because we want to be accepted. We're extreme because it fills a need in us.
/Robb Flynn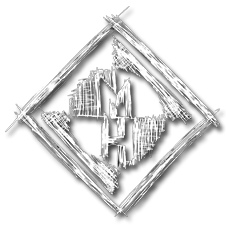 Adam Duce live at "The Whiskey" in Hollywood, CA on November 24, 2000.
Photo by: DirtJunior.com

| | |
| --- | --- |
| Shows in database: | 1455 |
| Songs in database: | 144 |
| Articles in database: | 734 |
| Forum Posts: | 341 |
| Registered Users: | 424 |
| | |
| --- | --- |
| Aug 14, 2014 - Dinkelsbühl, Germany | |
| | |
| --- | --- |
| Aug 16, 2014 - Hamburg, Germany | |
| | |
| --- | --- |
| Aug 17, 2014 - Herford, Germany | |
| | |
| --- | --- |
| Aug 11, 2013 - Montreal, QC, Canada | |
| | |
| --- | --- |
| Aug 9, 2013 - Columbus, OH, US | |
| | |
| --- | --- |
| Lifestyle Communities Pavilion | |
| | |
| --- | --- |
| Aug 7, 2013 - Sturgis, SD, US | |
| | |
| --- | --- |
| Aug 5, 2013 - Bonner Springs, KS, US | |
| | |
| --- | --- |
| Aug 17, 2014 - Herford, Germany | |
| | |
| --- | --- |
| Aug 16, 2014 - Hamburg, Germany | |
| | |
| --- | --- |
| Aug 14, 2014 - Dinkelsbühl, Germany | |
| | |
| --- | --- |
| Aug 24, 2004 - Milwaukee, WI, US | |