PRO X on Tour with Machine Head and Steve Lagudi
Posted: Apr 21, 10:12, by Crumbs
MIDAS headed along to Machine Head's UK Manchester date to meet Front of House Engineer, Steve Lagudi, to discover more about the monitor and F.O.H. setup...
New song "Is There Anybody Out There" will be out soon
Posted: Mar 24, 09:50, by Crumbs
Machine Head finished the last show of the "An Evening With..."-tour in Clermont Ferrand, France on March 17th and have made this post on their Facebook-page...
Reims show tonight is cancelled. French / Lux shows rescheduled, Paris confirmed!
Posted: Feb 19, 11:39, by Crumbs
Due to the ongoing sickness of frontman Robb Flynn, tonight's show in Reims has been cancelled. Robb: -I went to the hospital in Reims yesterday as every time I cough...
For all the times I'd be losing my mind You molested, destroyed just a five year old boy How you'd make me suffer, motherfucker Ripped my heart out... I was only five...
/Five, 1999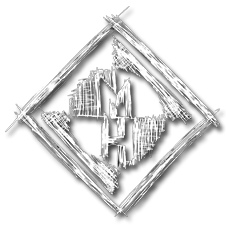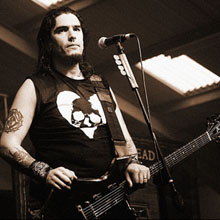 Robb Flynn at Balmoral Hall in Belfast, Ireland 2007.
Photo by: Henning Gulli

| | |
| --- | --- |
| Shows in database: | 1703 |
| Songs in database: | 159 |
| Articles in database: | 869 |
| Forum Posts: | 33576 |
| Registered Users: | 621 |
An Evening With Machine Head
| | |
| --- | --- |
| Mar 19, 2016 - Clermont Ferrand, France | |
An Evening With Machine Head
| | |
| --- | --- |
| Mar 18, 2016 - Reims, France | |
An Evening With Machine Head
| | |
| --- | --- |
| Mar 16, 2016 - Paris, France | |
An Evening With Machine Head
| | |
| --- | --- |
| Mar 15, 2016 - Luxembourg City, Luxembourg | |
An Evening With Machine Head
| | |
| --- | --- |
| Mar 19, 2016 - Clermont Ferrand, France | |
An Evening With Machine Head
| | |
| --- | --- |
| Mar 18, 2016 - Reims, France | |
An Evening With Machine Head
| | |
| --- | --- |
| Mar 16, 2016 - Paris, France | |
An Evening With Machine Head
| | |
| --- | --- |
| Mar 15, 2016 - Luxembourg City, Luxembourg | |