New Tour Video: Sleep Is For The Week
Posted: Sep 1, 21:14, by Crumbs
The boys continue their Australian tour, Dave tells us why you shouldn't drink too much in Brisbane, and the band make some tough choices along the way...
Phil Demmel Jackson Clinics i Eastern Europe
Posted: Aug 17, 17:41, by Crumbs
Do you live in Central Europe? Phil Demmel will be doing free Meet & Greets as part of the Jackson Guitars - Official! signing tour...
New Tour Video: Melbourne and Sydney
Posted: Aug 7, 10:23, by Crumbs
Robb talks the importance of lights, Phil scores a visit to a Wildlife Park, Dave and Mudbilly get high, and Australia rages for The Head.
Used needle and a crack vile. A broken bottle and a bullet shell. This urban life is so volatile. An inner city or a concrete hell...
/A Thousand Lies, 1994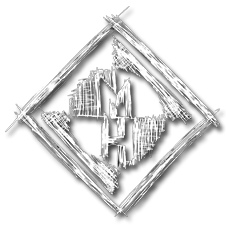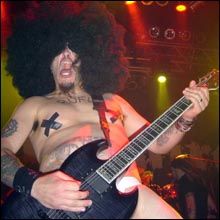 Robb Flynn as "Rufus" in Anaheim, CA during "The Road Rage Tour", September 5, 2004
Photo by: DirtJunior.com

| | |
| --- | --- |
| Shows in database: | 1673 |
| Songs in database: | 159 |
| Articles in database: | 855 |
| Forum Posts: | 27919 |
| Registered Users: | 560 |
An Evening With Machine Head
| | |
| --- | --- |
| Nov 2, 2015 - Sacramento, CA, US | |
An Evening With Machine Head
| | |
| --- | --- |
| Nov 4, 2015 - Reno, NV, US | |
An Evening With Machine Head
| | |
| --- | --- |
| Nov 7, 2015 - Colorado Springs, CO, US | |
An Evening With Machine Head
| | |
| --- | --- |
| Nov 9, 2015 - Lincoln, NE, US | |
An Evening With Machine Head
| | |
| --- | --- |
| Yesterday - Fribourg, Switzerland | |
An Evening With Machine Head
| | |
| --- | --- |
| Oct 5, 2015 - Basel, Switzerland | |
An Evening With Machine Head
| | |
| --- | --- |
| Oct 3, 2015 - Treviso, Italy | |
An Evening With Machine Head
| | |
| --- | --- |
| Oct 2, 2015 - Milan, Italy | |
An Evening With Machine Head
| | |
| --- | --- |
| Yesterday - Fribourg, Switzerland | |
An Evening With Machine Head
| | |
| --- | --- |
| Oct 5, 2015 - Basel, Switzerland | |
An Evening With Machine Head
| | |
| --- | --- |
| Oct 3, 2015 - Treviso, Italy | |
An Evening With Machine Head
| | |
| --- | --- |
| Oct 2, 2015 - Milan, Italy | |