TakeMyScars.com Exclusive Clip: "Sail Into The Black" During Soundcheck in Copenhagen
Posted: Dec 16, 02:16, by Crumbs
TakeMyScars.com had the opportunity to attend the soundcheck before the Machine Head show at Vega in Copenhagen, Denmark, Saturday Nov 29th...
The General Journals: Dime remembered pt. 1
Posted: Dec 6, 03:39, by FotherMucker99
2004/2014 …Hard to believe it's been 10 years… Over the last month or so I've gotten asked a lot to talk about Dimebag. It seems like the magazines all want...
Behind-The-Scenes Footage From Making Of "Now We Die" Video
Posted: Nov 25, 22:14, by Crumbs
Behind-the-scenes footage from the making of "Now We Die", the new video from Machine Head. The clip was filmed on Oct 3rd in Oakland, CA with director Mike Sloat...
MACHINE HEAD's 'Bloodstone & Diamonds' Debut At #21 In North America
Posted: Nov 19, 14:59, by Crumbs
"Bloodstone & Diamonds" sold around 18,200 copies in the United States in its first week of release to debut at position No. 21 on The Billboard 200 chart...
White attack black, black attack back. The fuckin' media keeps us all blind blind. Children on crack, junkies on smack. You wanna close your eyes to hide hide...
/Block, 1994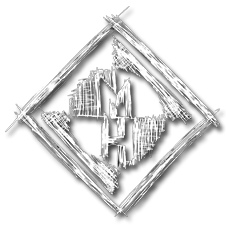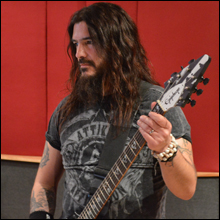 Robb Flynn in Jingletown Studios. March 2014.
Photo by: Ulf Kristensson

| | |
| --- | --- |
| Shows in database: | 1588 |
| Songs in database: | 158 |
| Articles in database: | 828 |
| Forum Posts: | 20799 |
| Registered Users: | 436 |
An Evening With Machine Head
| | |
| --- | --- |
| Jan 16, 2015 - Mesa, AZ, US | |
An Evening With Machine Head
| | |
| --- | --- |
| Jan 18, 2015 - Farmington, NM, US | |
An Evening With Machine Head
| | |
| --- | --- |
| Jan 20, 2015 - Austin, TX, US | |
An Evening With Machine Head
| | |
| --- | --- |
| Jan 21, 2015 - Dallas, TX, US | |
| | |
| --- | --- |
| Dec 19, 2014 - Dublin, Ireland | |
| | |
| --- | --- |
| Dec 18, 2014 - Birmingham, England | |
| | |
| --- | --- |
| Dec 17, 2014 - Nottingham, England | |
| | |
| --- | --- |
| Dec 16, 2014 - Manchester, England | |
| | |
| --- | --- |
| Dec 17, 2014 - Nottingham, England | |
An Evening With Machine Head
| | |
| --- | --- |
| Jan 16, 2015 - Mesa, AZ, US | |
| | |
| --- | --- |
| Jun 5, 1993 - Berkeley, CA, US | |
| | |
| --- | --- |
| Dec 1, 2001 - Luxembourg City, Luxembourg | |