Machine Head Announce Full European Tour in November & December
Posted: Aug 19, 20:31, by Crumbs
During the last few weeks Machine Head have announced a bunch of dates in the UK, Germany and France. Today they released all the European dates...
Machine Head Announce German Tour Dates
Posted: Aug 18, 17:44, by Crumbs
Before Machine Head come to rage across the UK and Ireland, we'll be visiting Germany with Devil You Know and Darkest Hour supporting...
The General Journals: Machine Head - Bloodstone & Diamonds
Posted: Aug 14, 11:31, by Crumbs
There you have it. The new album title in all its glory my friends. I cannot even begin to tell you how proud we are of this album. It's been a heck of a ride...
Machine Head Announce UK & Ireland Tour
Posted: Aug 13, 12:28, by Crumbs
We're really excited to announce the UK dates for our first full headline tour since 2011. We can't fucking wait to play new music for all you HeadCases...
So how do they sleep, when our mothers weep? They're selling our souls and our blood for oil...
/Clenching the Fists of Dissent, 2007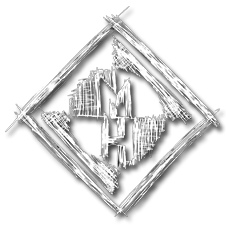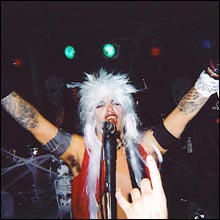 Robb Flynn dressed up as Vince Neil during a "secret" Halloween gig under the name "Ten Ton Hammer" at San Francisco's "The Pound" in 2001.
Photo by: DirtJunior.com

| | |
| --- | --- |
| Shows in database: | 1541 |
| Songs in database: | 157 |
| Articles in database: | 796 |
| Forum Posts: | 15910 |
| Registered Users: | 398 |
| | |
| --- | --- |
| Today - Stavanger, Norway | |
| | |
| --- | --- |
| Tomorrow - Gothenburg, Sweden | |
| | |
| --- | --- |
| Oct 4, 2014 - Denver, CO, US | |
| | |
| --- | --- |
| Oct 6, 2014 - Dallas, TX, US | |
| | |
| --- | --- |
| Aug 19, 2014 - Aarhus, Denmark | |
| | |
| --- | --- |
| Aug 17, 2014 - Herford, Germany | |
| | |
| --- | --- |
| Aug 16, 2014 - Hamburg, Germany | |
| | |
| --- | --- |
| Aug 15, 2014 - Dinkelsbühl, Germany | |
| | |
| --- | --- |
| Aug 19, 2014 - Aarhus, Denmark | |
| | |
| --- | --- |
| Aug 17, 2014 - Herford, Germany | |
| | |
| --- | --- |
| Aug 16, 2014 - Hamburg, Germany | |
| | |
| --- | --- |
| Oct 11, 2014 - Silver Spring, MD, US | |
| | |
| --- | --- |
| The Fillmore Silver Spring | |