Phil Demmel Gets Randy Rhoads Portrait Tattoed On His Thigh
Posted: Oct 17, 13:15, by Crumbs
MACHINE HEAD guitarist Phil Demmel got a portrait of late OZZY OSBOURNE axeman Randy Rhoads tattooed on his right thigh. Video footage of the session...
Backstage With Machine Head In Brighton, UK
Posted: Oct 14, 19:39, by Crumbs
When Machine Head travelled to the UK this summer, Metal Hammer took a day trip to Brighton to catch up with Robb Flynn and co. And while backstage we learned...
The General Journals: Gothenburg Gave Up The Pussy
Posted: Oct 10, 06:49, by Crumbs
This is a little late, but I was just talking to Jon Weiderhorn at Guitar World yesterday about a song we recorded in Gothenburg, and it triggered a ton of great memories...
The General Journals: "Now We Die" Has Officially Leaked
Posted: Sep 25, 18:31, by Crumbs
And why am I telling you this information? Information that just a few years ago, labels and bands would have been trying their hardest to pull down from torrent sites...

Here's to a generation scared and always wondering why. Instead of playing doctor, we play shoot each other and die.
/Blank Generation, 2001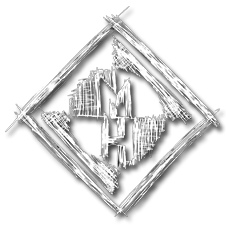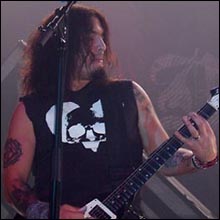 Robb Flynn during "The Black Crusade Tour" in Amsterdam, Holland on November 30, 2007
Photo by: Geert Kroes

| | |
| --- | --- |
| Shows in database: | 1545 |
| Songs in database: | 157 |
| Articles in database: | 808 |
| Forum Posts: | 17913 |
| Registered Users: | 405 |
| | |
| --- | --- |
| Today - Chicago, IL, US | |
| | |
| --- | --- |
| Concord Music Hall (Cancelled) | |
| | |
| --- | --- |
| Tomorrow - Milwaukee, WI, US | |
| | |
| --- | --- |
| Oct 22, 2014 - Minneapolis, MN, US | |
| | |
| --- | --- |
| Skyway Theater (Cancelled) | |
| | |
| --- | --- |
| Oct 24, 2014 - Saskatoon, SK, Canada | |
| | |
| --- | --- |
| Aug 22, 2014 - Gothenburg, Sweden | |
| | |
| --- | --- |
| Aug 21, 2014 - Stavanger, Norway | |
| | |
| --- | --- |
| Aug 19, 2014 - Aarhus, Denmark | |
| | |
| --- | --- |
| Aug 17, 2014 - Herford, Germany | |
| | |
| --- | --- |
| Jun 5, 2008 - Lisbon, Portugal | |
| | |
| --- | --- |
| Nov 1, 2014 - Hollywood, CA, US | |
| | |
| --- | --- |
| Oct 31, 2014 - Oakland, CA, US | |
| | |
| --- | --- |
| Oct 29, 2014 - Seattle, WA, US | |