Robb Flynn recalls weed-induced terror at 13 when he first heard metal
Posted: Mar 24, 19:46, by Crumbs
Machine Head mainman Robb Flynn has recalled the "terrifying, dark and evil" introduction to Black Sabbath that led to his love of metal...
AllAxess.com: Machine Head Are the Band Others Need To Model Themselves After
Posted: Feb 24, 19:06, by Crumbs
Machine Head's Burn My Eyes is – without question – one of the most stellar debut metal records ever. Over 20 years have passed and it is still praised and revered by...
Phil Demmel Joins "Rhoads Across America"
Posted: Feb 23, 13:15, by Crumbs
Brian Tichy and his partner Joe Sutton are proud to announce the first string of "Randy Rhoads Remembered: Rhoads Across America" 2015 tour dates...
Machine Head Announce Australian and New Zealand Tour
Posted: Feb 18, 10:08, by Crumbs
The time has come! Machine Head is bringing the "An Evening With" tour down under in June!! This will be our first headline tour down under in 5 years...
We build cathedrals to our pain

Establish monuments to atain

Freedom from all of the scars and the sins

Lest we drown in the darkness within
/Darkness Within, 2011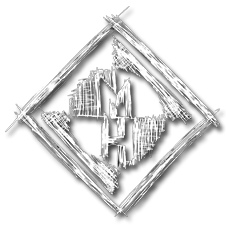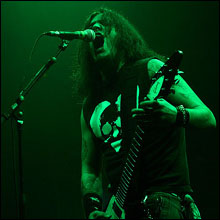 Robb Flynn in Helsinki, Dec 2007
Photo by: Henning Gulli

| | |
| --- | --- |
| Shows in database: | 1596 |
| Songs in database: | 159 |
| Articles in database: | 838 |
| Forum Posts: | 23043 |
| Registered Users: | 485 |
An Evening With Machine Head
| | |
| --- | --- |
| Jun 18, 2015 - Christchurch, New Zealand | |
An Evening With Machine Head
| | |
| --- | --- |
| Jun 20, 2015 - Auckland, New Zealand | |
An Evening With Machine Head
| | |
| --- | --- |
| Jun 22, 2015 - Melbourne, VIC, Australia | |
An Evening With Machine Head
| | |
| --- | --- |
| Jun 24, 2015 - Sydney, NSW, Australia | |
An Evening With Machine Head
| | |
| --- | --- |
| Mar 11, 2015 - Portland, OR, US | |
An Evening With Machine Head
| | |
| --- | --- |
| Mar 10, 2015 - Bend, OR, US | |
An Evening With Machine Head
| | |
| --- | --- |
| Mar 8, 2015 - Spokane, WA, US | |
An Evening With Machine Head
| | |
| --- | --- |
| Mar 7, 2015 - Boise, ID, US | |
An Evening With Machine Head
| | |
| --- | --- |
| Mar 11, 2015 - Portland, OR, US | |
An Evening With Machine Head
| | |
| --- | --- |
| Mar 8, 2015 - Spokane, WA, US | |
An Evening With Machine Head
| | |
| --- | --- |
| Mar 7, 2015 - Boise, ID, US | |
An Evening With Machine Head
| | |
| --- | --- |
| Mar 1, 2015 - Saskatoon, SK, Canada | |