Machine Head is bringing its "Evening With" tour to Eastern Europe
Posted: Apr 15, 09:56, by Crumbs
MACHINE HEAD ANNOUNCES EASTERN EUROPEAN TOUR.
Machine Head is bringing its "Evening With" tour to Europe this Fall! Tickets and VIP packages are on sale now!!
The General Journals: And as we wind on down the road...
Posted: Apr 3, 22:29, by FotherMucker99
Not since the heyday of the late 90ís / early 2000ís has a Machine Head tour been so...
Machine Head Announce Headlining South American Tour
Posted: Apr 1, 12:52, by Crumbs
Machine Head in cooperation with Matrix Entertainment are proud to announce "An Evening With Machine Head". No support bands, no short festival slots, just Machine Head...
Robb Flynn recalls weed-induced terror at 13 when he first heard metal
Posted: Mar 24, 19:46, by Crumbs
Machine Head mainman Robb Flynn has recalled the "terrifying, dark and evil" introduction to Black Sabbath that led to his love of metal...
Tear the veil

The lies derail

Purity ever will prevail
/Locust, 2011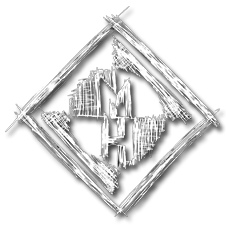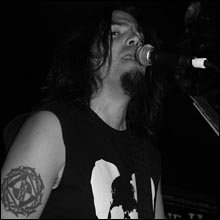 Robb Flynn at "The Grove" in Anaheim, CA during "The Crusade Tour", February 2007
Photo by: DirtJunior.com

| | |
| --- | --- |
| Shows in database: | 1604 |
| Songs in database: | 159 |
| Articles in database: | 841 |
| Forum Posts: | 23725 |
| Registered Users: | 490 |
An Evening With Machine Head
| | |
| --- | --- |
| May 25, 2015 - Guadalajara, Mexico | |
An Evening With Machine Head
| | |
| --- | --- |
| May 27, 2015 - Monterey, Mexico | |
An Evening With Machine Head
| | |
| --- | --- |
| May 29, 2015 - Mexico City, Mexico | |
An Evening With Machine Head
| | |
| --- | --- |
| May 31, 2015 - Bogota, Columbia | |
An Evening With Machine Head
| | |
| --- | --- |
| Mar 11, 2015 - Portland, OR, US | |
An Evening With Machine Head
| | |
| --- | --- |
| Mar 10, 2015 - Bend, OR, US | |
An Evening With Machine Head
| | |
| --- | --- |
| Mar 8, 2015 - Spokane, WA, US | |
An Evening With Machine Head
| | |
| --- | --- |
| Mar 7, 2015 - Boise, ID, US | |
An Evening With Machine Head
| | |
| --- | --- |
| Jun 7, 2015 - Sao Paolo, Brazil | |
| | |
| --- | --- |
| Jun 5, 2015 - Montevideo, Uruguay | |
An Evening With Machine Head
| | |
| --- | --- |
| Jun 4, 2015 - Buenos Aires, Argentina | |
An Evening With Machine Head
| | |
| --- | --- |
| Jun 2, 2015 - Santiago, Chile | |