The General Journals: And Then I Puked In Bunk Alley
Posted: Jul 22, 12:16, by Crumbs
Thanks so much for all the birthday wishes friends!! It was EPIC indeed!! Demmel and Jared got the Rock USA crowd to sing "happy birthday" to me...
Robb Flynn Says New Album Is 'Heavy' And 'Dark' With 'More Of A Rock Vibe'
Posted: Jul 19, 02:41, by Crumbs
Robb Flynn spoke to Metal Hammer magazine about the progress of the recording sessions for the band's eighth studio album, due before the end of the year...
More Dates Leaked For The Revolution Society Tour With Machine Head And Children Of Bodom
Posted: Jul 18, 10:48, by Crumbs
According to Wolverinekills.com, more dates has been leaked for The Revolution Society Tour with Machine Head and Children Of Bodom this fall...
Machine Head Fan Proposes To Girlfriend At Band's North Dakota Concert
Posted: Jul 16, 09:56, by Crumbs
Tony, a huge Machine Head fan from North Dakota, proposed to his girlfriend Ashley on stage during the band's sold-out concert last night in Monot, ND...
So how do they sleep, when our mothers weep? They're selling our souls and our blood for oil...
/Clenching the Fists of Dissent, 2007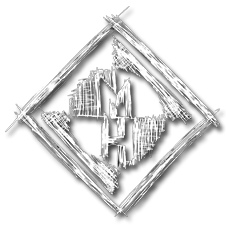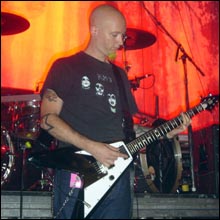 Dave McClane during soundcheck on "The Road Rage Tour" in the "House of Blues", Hollywood, September 4, 2004
Photo by: DirtJunior.com

| | |
| --- | --- |
| Shows in database: | 1494 |
| Songs in database: | 146 |
| Articles in database: | 789 |
| Forum Posts: | 14828 |
| Registered Users: | 385 |
| | |
| --- | --- |
| Tomorrow - Nottingham, England | |
| | |
| --- | --- |
| Jul 31, 2014 - Edinburgh, Scotland | |
| | |
| --- | --- |
| Aug 2, 2014 - Newcastle, England | |
| | |
| --- | --- |
| Aug 3, 2014 - Norwich, England | |
| | |
| --- | --- |
| Jul 25, 2014 - Springfield, MO, US | |
| | |
| --- | --- |
| Jul 24, 2014 - Oklahoma City, OK, US | |
| | |
| --- | --- |
| Jul 23, 2014 - Little Rock, AR, US | |
| | |
| --- | --- |
| Jul 21, 2014 - Nashville, TN, US | |
| | |
| --- | --- |
| Jul 25, 2014 - Springfield, MO, US | |
| | |
| --- | --- |
| Jul 24, 2014 - Oklahoma City, OK, US | |
| | |
| --- | --- |
| Jul 23, 2014 - Little Rock, AR, US | |
| | |
| --- | --- |
| Jul 21, 2014 - Nashville, TN, US | |