Jackson infographic - Fun tidbits about Phil Demmel
Posted: Jun 16, 10:46, by Crumbs
Jacksonguitars.com have posted a blogpost with some fun tidbits about Phil Demmel. And the coolest part, the picture was taken by TakeMyScars.com i Bucharest, Romania...
MACHINE HEAD To Release 'Is There Anybody Out There?' Single This Friday
Posted: Jun 1, 16:10, by Crumbs
MACHINE HEAD will release a brand new single, titled "Is There Anybody Out There?", on June 3. "The song is about love, loneliness, racism, and not getting what...
FLYNN'S DIMEBOLT RETURNS!
Posted: May 26, 22:07, by Crumbs
Back in 2010 Robb Flynnís Martinez, CA house was burglarized. Stolen with the cash, jewelry, and other items were four guitars, and amongst these four was easily...
Tear the veil

The lies derail

Purity ever will prevail
/Locust, 2011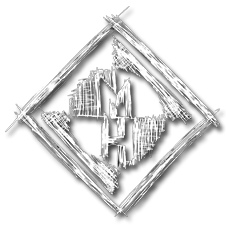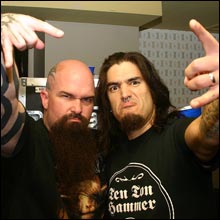 Kerry King (Slayer) and Robb Flynn backstage during "The Black Tyranny Tour" in Hollywood, October 13, 2007!
Photo by: DirtJunior.com

| | |
| --- | --- |
| Shows in database: | 1703 |
| Songs in database: | 160 |
| Articles in database: | 874 |
| Forum Posts: | 34965 |
| Registered Users: | 672 |
An Evening With Machine Head
| | |
| --- | --- |
| Mar 19, 2016 - Clermont Ferrand, France | |
An Evening With Machine Head
| | |
| --- | --- |
| Mar 18, 2016 - Reims, France | |
An Evening With Machine Head
| | |
| --- | --- |
| Mar 16, 2016 - Paris, France | |
An Evening With Machine Head
| | |
| --- | --- |
| Mar 15, 2016 - Luxembourg City, Luxembourg | |
An Evening With Machine Head
| | |
| --- | --- |
| Mar 19, 2016 - Clermont Ferrand, France | |
An Evening With Machine Head
| | |
| --- | --- |
| Mar 18, 2016 - Reims, France | |
An Evening With Machine Head
| | |
| --- | --- |
| Mar 16, 2016 - Paris, France | |
An Evening With Machine Head
| | |
| --- | --- |
| Mar 15, 2016 - Luxembourg City, Luxembourg | |